Bougainville Referendum: Applications for postal voting open
Bougainville is about to enter a two week polling period for a non-binding referendum on independence from PNG.
The devastation to infrastructure from a civil war over two decades ago is still evident, but today Arawa is upbeat and a hive of activity.
Polling officers are completing their training, polling material is ready to go, and scrutineers and observers are converging on the region.
Locals say they have been waiting for this moment for a long time and they'll grab the opportunity to place their vote with over 200,000 Bougainvilleans enrolled for polling which begins this Saturday.
Bougainville's president has told Parliament the post-referendum period will be critical to the end of the peace process.
John Momis said whatever the outcome, the negotiations and consultations would be complex.
It would require careful and strategic thinking about what Bougainvilleans wanted the region to look like in the future.
But Mr Momis added that he was confident they were united and ready for hard negotiations.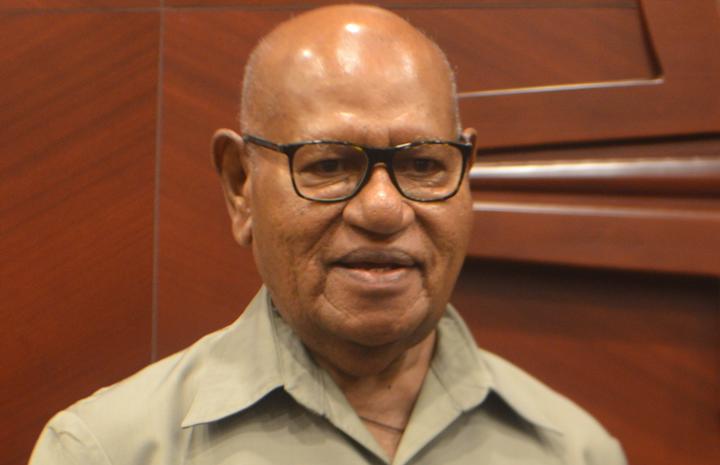 Bougainville President John Momis Photo: supplied
He has called for the best team of negotiators for Bougainville, one that includes women, churches, business people, veterans and Bougainvilleans living outside of Bougainville.
Mr Momis has called on the people of Bougainville to ensure peace is maintained before, during, and after the referendum.
"Whatever the outcome, it must be both peaceful and mutually acceptable," he said.
The president, who is nearing the end of his second and last term in office, said 2019 would go down in history as the year where Bougainvilleans finally got to express their views about their future political status.
It was a year where Bougainvilleans could demonstrate to the world that they were a mature and democratic people, he said.
Source; RNZ
from WordPress https://ift.tt/37vW6XO
via
IFTTT
November 20, 2019 at 07:51PM